Saturday 24th October to Sunday 1st November 2020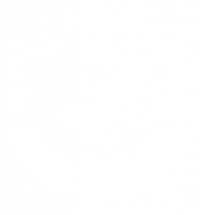 To stagger arrival times, tickets are sold in 30 minute intake periods, starting at 11am. We recommend that you allow up to two hours for your visit to allow time for queuing and to go through all four haunted houses, get a bite to eat and drink and enjoy the atmosphere of the event! This is the optimum time we advise for being on site, to enable you to have a great experience AND ensure we can adhere to social distancing policies - and we would really appreciate it if you could follow this guidance.
Masks MUST be worn by ALL group members (unless medically exempt), including children,  in covered spaces on site...you can read how we are making changes to this year's event to keep everyone safe on our Covid page, which is updated regularly with all the latest info!
Tickets cost between £12.50 - £16.50 per person (adult or child) depending on date, plus a £1.50 online transaction fee. Tickets MUST be bought online. There are limited tickets for each intake period, so you are strongly advised to book tickets early to get the date and time you want! Only members of the same household or support bubble can enter the site together and go around the scare houses together, in order to adhere to social distancing guidance and law. Please do not purchase tickets for people who do not meet this criteria.
(Subject to availability tickets may be bought online the day of your visit.)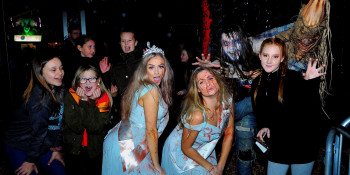 Hallowtween

2020

Sat Oct 24th
Sun Oct 25th
Mon Oct 26th
Tues Oct 27th
Weds Oct 28th
Thurs Oct 29th
Fri Oct 30th
Sat Oct 31st
Sun Nov 1st
11.00 - 11.30
x
x
x
x
x
x
x
x
-
11.30 - 12.00
x
x
x
x
x
x
x
x
-
12.00 - 12.30
x
x
x
x
x
x
x
x
-
12.30 - 13.00
x
x
x
x
x
x
x
x
x
13.00 - 13.30
x
x
x
x
x
x
x
x
x
13.30 - 14.00
x
x
x
x
x
x
x
x
x
14.00 - 14.30
x
x
x
x
x
x
x
x
x
14.30 - 15.00
x
x
x
x
x
x
x
x
x
15.00 - 15.30
x
x
x
x
x
x
x
x
x
15.30 - 1600
x
x
x
x
x
x
x
x
x
16.00 - 16.30
x
x
x
x
x

x

x
x
x
16.30 - 17.00
x
x
x
x
x
x
x
x
x
17.00 - 17.30
-
-
-
-
x
x
x
x

-

17.30 - 18.00
-
-
-
-
x
x
x
x

-

18.00 - 18.30
-
-
-
-
x
x
x
x

-

18.30 - 19.00
-
-
-
-
X
x
x
x

-